Link
So anyone here heard of Misticpets? I know Texasmom1101 is on it too, but anyone else?
As the title says the site is brand new, opened on Monday if I recall correctly. There isn't a ton to do right now, but just browsing the site and looking at the amazing art is fun enough.
I'm not sure on the best way to make money yet, but there there are random games and events that give it out. I've gotten quite a few of the "You have found 1k MC!" events and that helps. There's also a stock market (still in testing phase it looks like with just one stock), come competitions, and two flash games. However, you cannot send scored for the flash games yet.
But the art on this site is amazing. You can have up to three pets right now and choosing just three is tough.
Here's a few of them: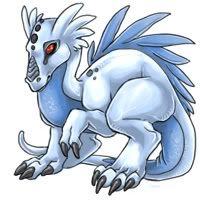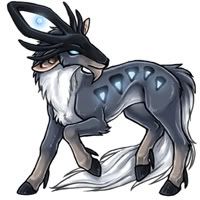 There's a total of 12 species currently with three of them being limited edition. There's only one other released color (Terror) but from what I gather the potion used to get it is hard to find right now.
The world has plenty of places to explore, though only a little more then half are actually open right now. The world map itself looks a little dated but the art in the various towns is great. And the shopkeepers are all wonderful.