So, a lot of 'daily' revamps have been going on around the site and a lot of the prizes have changed. So I thought it'd be nice to have a thread where we can post anything new/unusual coming out of the dailies.
For example, the new
Mysterious Negg Cave
is giving out Hasees!!

I had a huge 'WTF' moment while browsing the Trading Post and saw one listed for 400k. They're down to about 250k at the moment, but I assume they'll continue to plummet in price. They were ~5mil before.
Also of interest is that Coltzan's Shrine is *apparently* giving away those 'myth' prizes that have never really surfaced since the daily began way back when.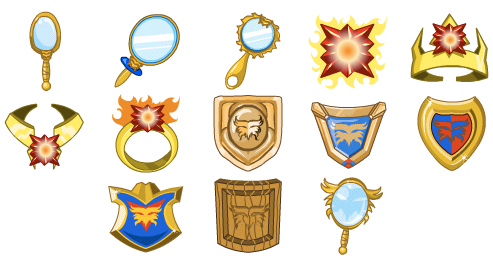 Battlepedia is actively trying to get info on these weapons as they appear. I don't know if any have turned up yet, but there could be a lot of price changes/ripple effects throughout the site if the other dailies have similar game-changing prizes.
There is an updated list of the Fruit Machine Prizes
here.
I don't know of much else specifically. But feel free to post anything different you've seen someone get or have gotten yourself. The site has been stale in a lot of respects lately and it's nice to have so many little changes in a short amount of time.